News
"Let The Rain" is *23 on Billboard's AC Chart again!
January 30, 2012
Margo Rey's latest single "Let The Rain" is #23 on Billboard's Adult Contemporary Chart again and climbing!!!!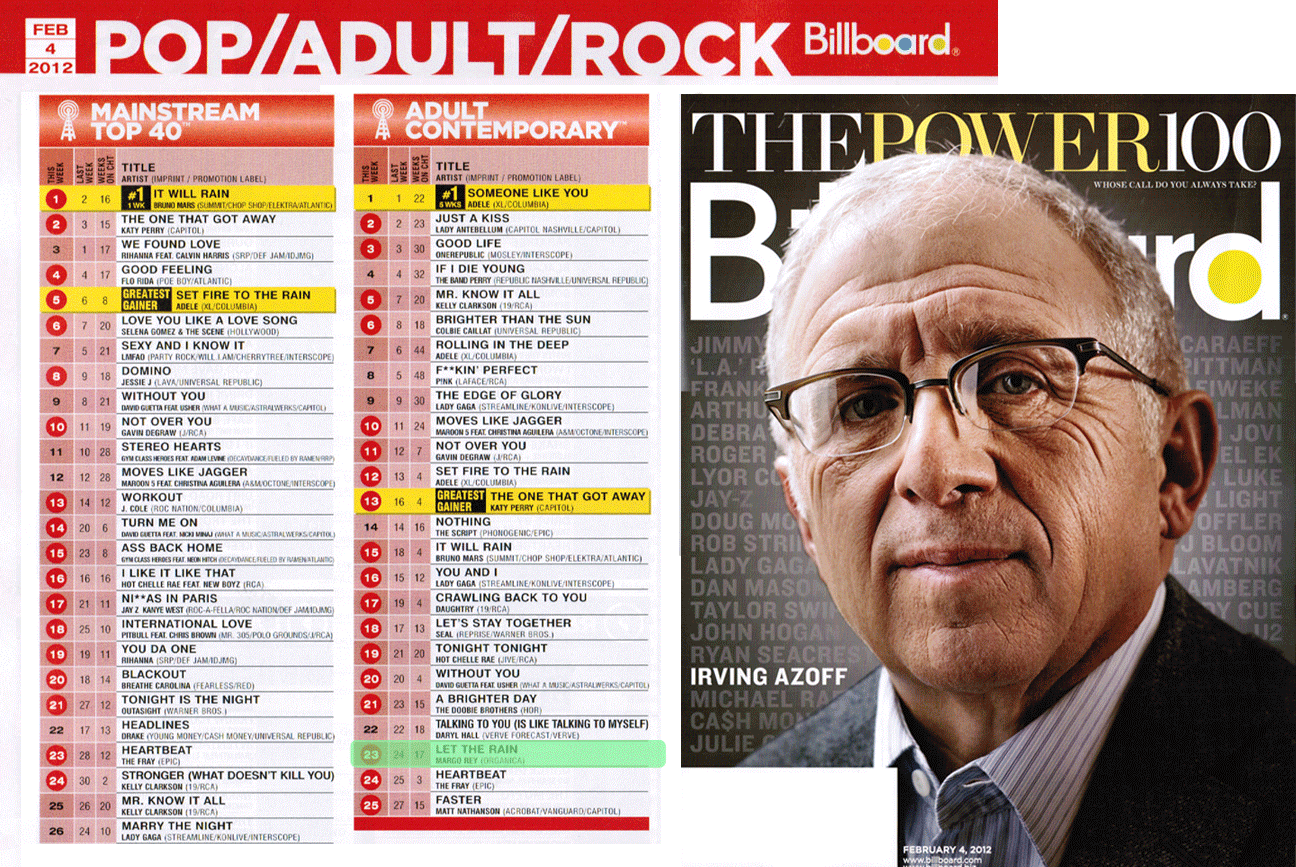 The single has also reached #25 on the Mediabase AC chart . "Let The Rain" was co-written by Margo Rey and John Oates. This is the first release from Rey's forthcoming CD which will feature additional songs written by Rey and Oates. The album was produced by Margo Rey, Michael Blakey and Elton Ahi.
When describing the song, Margo comments: "Let The Rain" is about finding solace in a time of adversity. I have very fond memories of my mother, my sister and I running outside, high heels and all and reveling in a vigorous summer rain shower. I always found it funny that even on a warm day, the slightest bit of precipitation would make people scatter and take cover as if they were going to rust or melt like the Wicked Witch in the Wizard Of Oz.
Buy it here: "Let The Rain" is available on all digital outlets including iTunes and Amazon.com.
comments